BUILD THE TEAM OF YOUR DREAMS FROM OVER 25,000 FIFPRO™ LICENSED PLAYERS. MANAGE ONE OF OVER 900 CLUBS FROM OVER 50 LEAGUES. CHALLENGE FOR TITLES, FIGHT AGAINST RELEGATION, AND TAKE YOUR CLUB TO GLORY AS A FOOTBALL MANAGER IN SOCCER MANAGER 2024!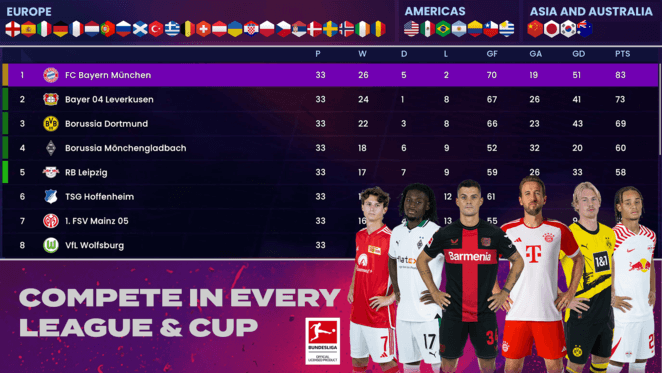 TOTAL AUTHENTICITY
Soccer Manager 2024 is built on our proprietary soccerwiki.org database. All player stats are curated daily by our community, giving us realistic and up-to-date stats for every player from over 50 leagues across 36 countries.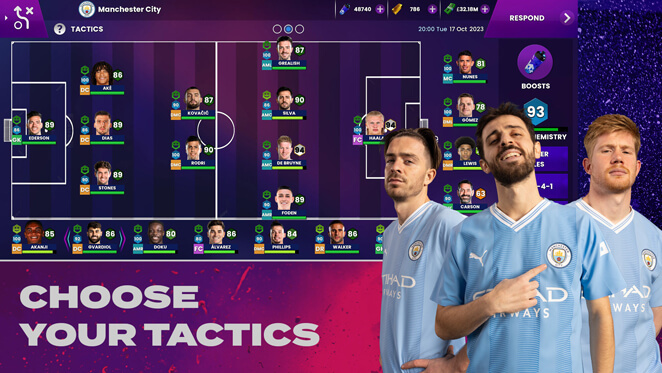 UNRIVALLED TACTICAL CONTROL
Make every tactic, every instruction, and every decision count. Experience full tactical control over your team and secure victory with our in-depth tactics system.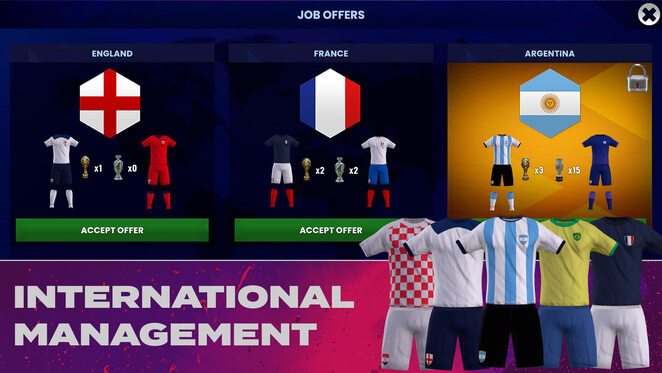 BECOME AN INTERNATIONAL CHAMPION
Take a national team to glory in a number of different international tournaments. In Soccer Manager 2024, you can take the helm of national teams as well as clubs.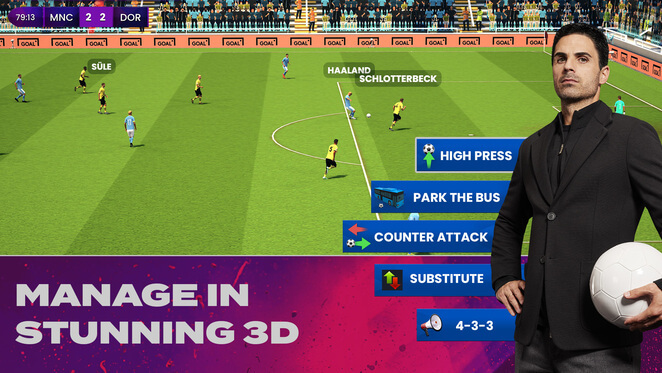 3D MATCH ENGINE
Experience matchday like never before in our upgraded 3D match engine. Receive on-screen feedback and stats from your assistant manager to make key decisions in the heat of the action.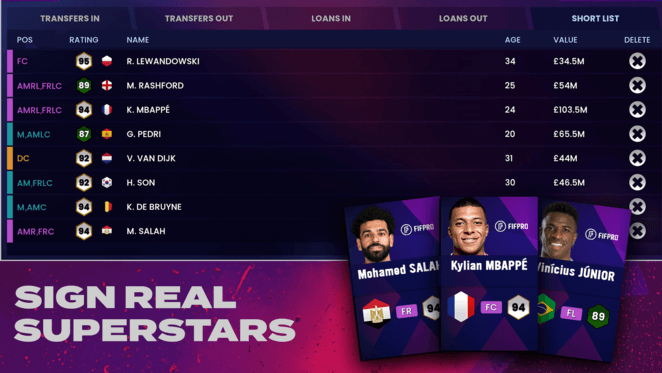 SIGN REAL SUPERSTARS
Build your dream team from over 25,000 official FIFPRO™ licensed players. Beat other clubs to the signatures of world-class with our live bidding system and negotiate contracts in real-time.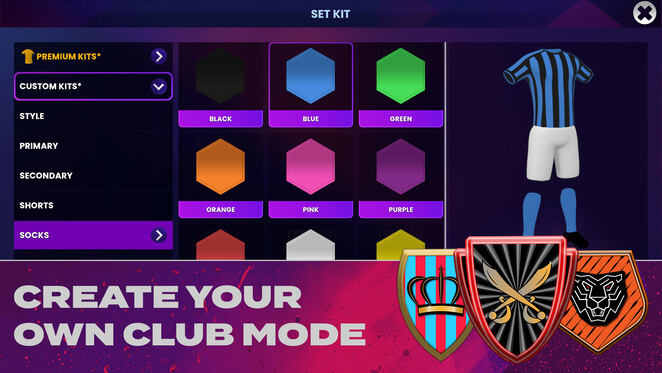 FORGE YOUR OWN LEGEND
Build the club of your dreams. Become the manager you want to be. Forge the exact identity you want with Soccer Manager 2024's new manager customisation options and our create-a-club system.