UNRIVALLED 3D MATCH ENGINE
Experience matchday action like never before with our best-in-class 3D match engine. Our match engine fully simulates every pass, touch, shot, and more in order to create the richest mobile football management experience available. Your players will play out tactics you lay out – and your opponents will respond accordingly, creating a realistic tactical battle that plays out at your fingertips. Your assistant manager will provide you with stats and feedback as the match unfolds, giving you every tool you need to outsmart your opponents in the heat of the action.
Matches don't just play out realistically – they look the part too. In Soccer Manager 2024, we've upgraded our 3D match engine's graphics. Player models, kits, the lighting, and the crowd have all received an overhaul, bringing matches to your screen in a whole new level of detail.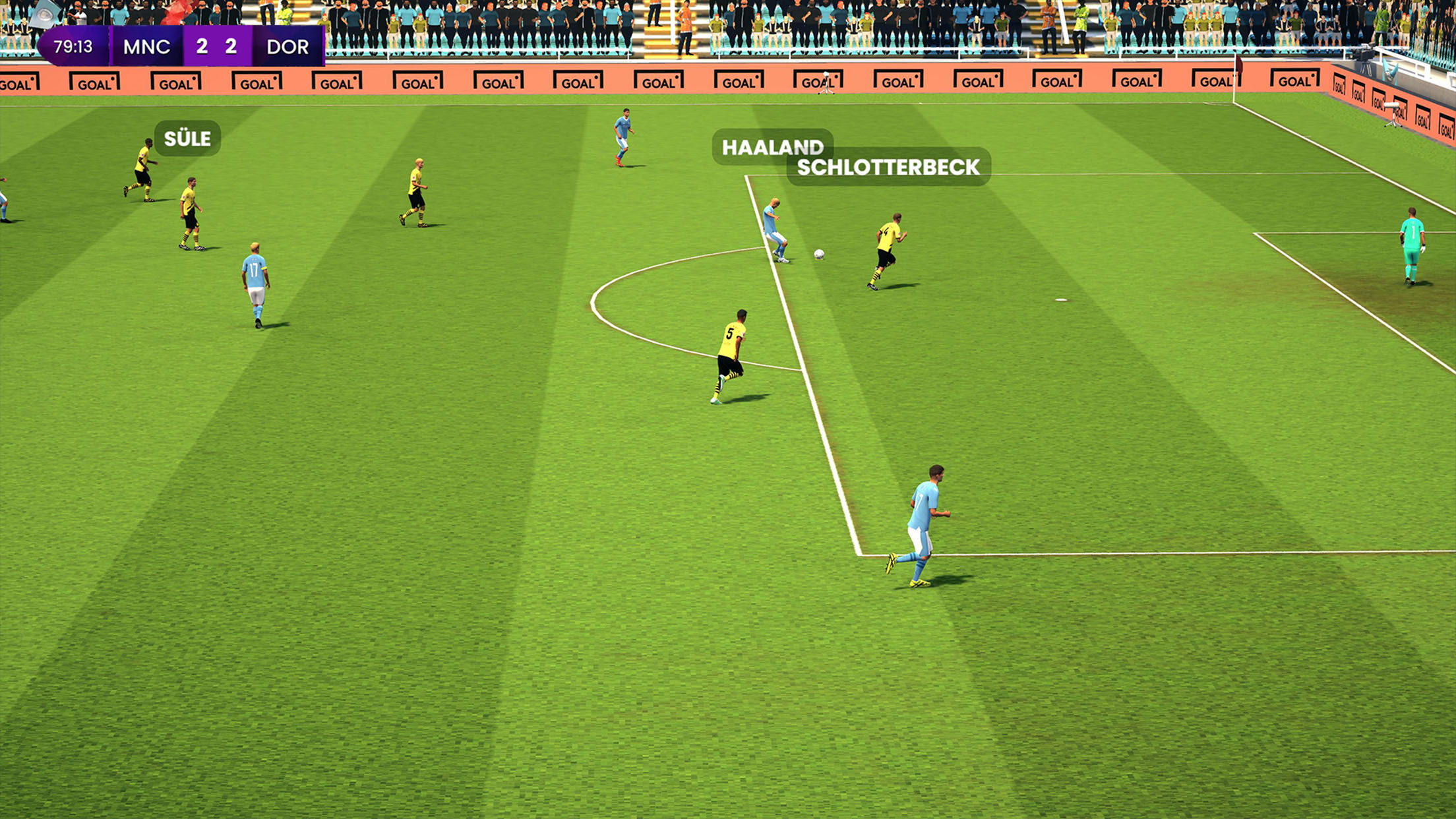 MANAGE INTERNATIONALLY
Dominate your opponents on the global stage with our brand-new international management system. After proving your managerial skills on the club stage, you will begin to receive offers from international teams for your skills. At first, smaller nations will ask for your services, but as your standing improves, global titans like Argentina, England, and Germany will come knocking.
Our international management system gives you full control over your team. Call up wonderkids & established superstars from the country you're leading to glory. Call up your team, create your tactics, and lead your country to glory in a variety of continental and world-wide competitions. Become global champions in Soccer Manager 2024.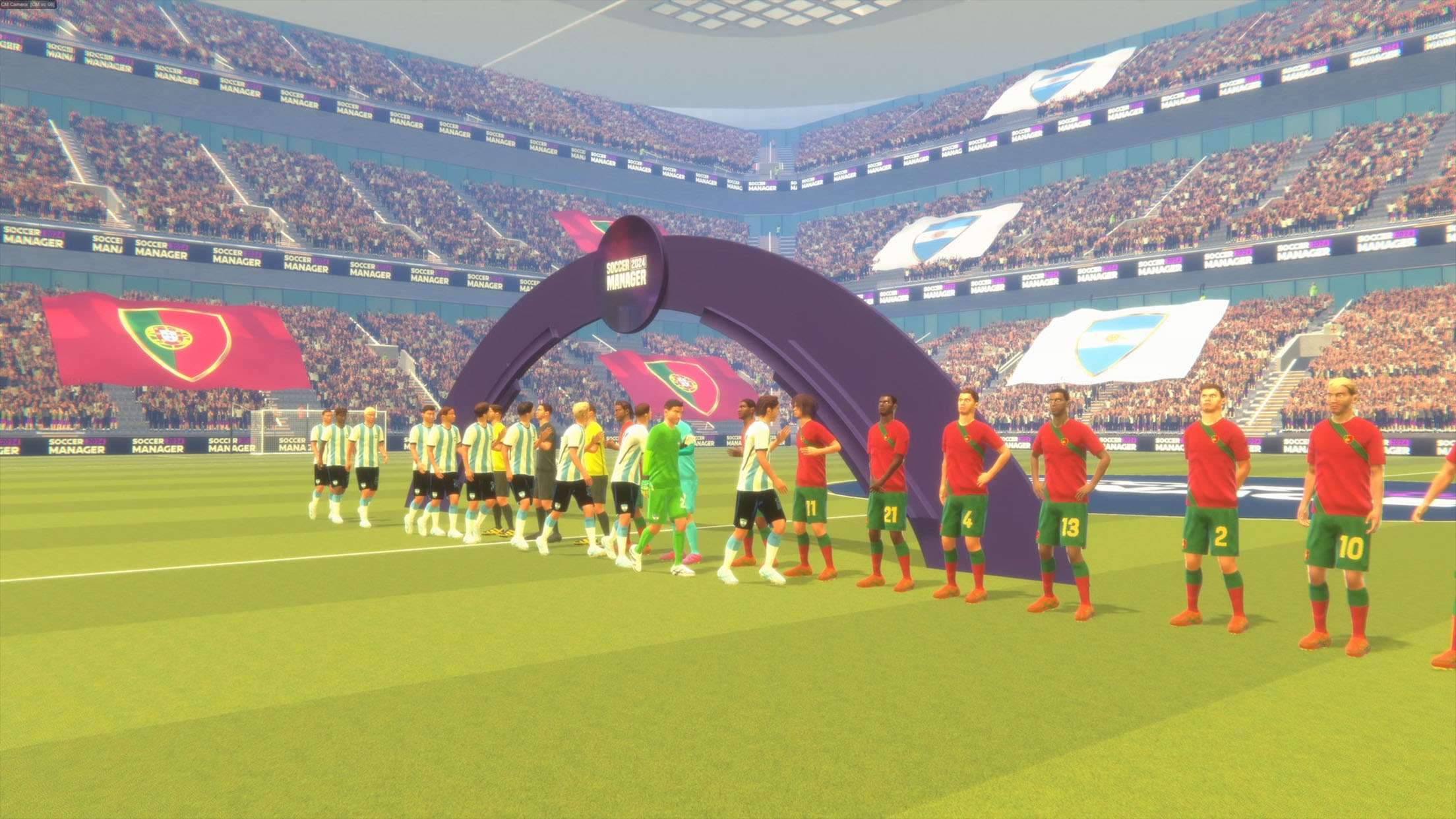 COMPLETE TACTICAL CONTROL
Soccer Manager 2024 puts full tactical control right at your fingertips. Every element of your team is under your control: pick your formation, the roles of your players, your style of play, how high you press, and so much more – Soccer Manager 2024 gives you an unparalleled level of control over your team.
Our 3D match engine responds to the tactics you put in place, with your teams playing out your desired tactics on the pitch. Plan ahead by building a winning tactic ahead of matches, and react & adapt to the action on the pitch as it unfolds by tweaking your tactics mid-match. In Soccer Manager 2024, every tactic, instruction, and decision counts as you go for glory.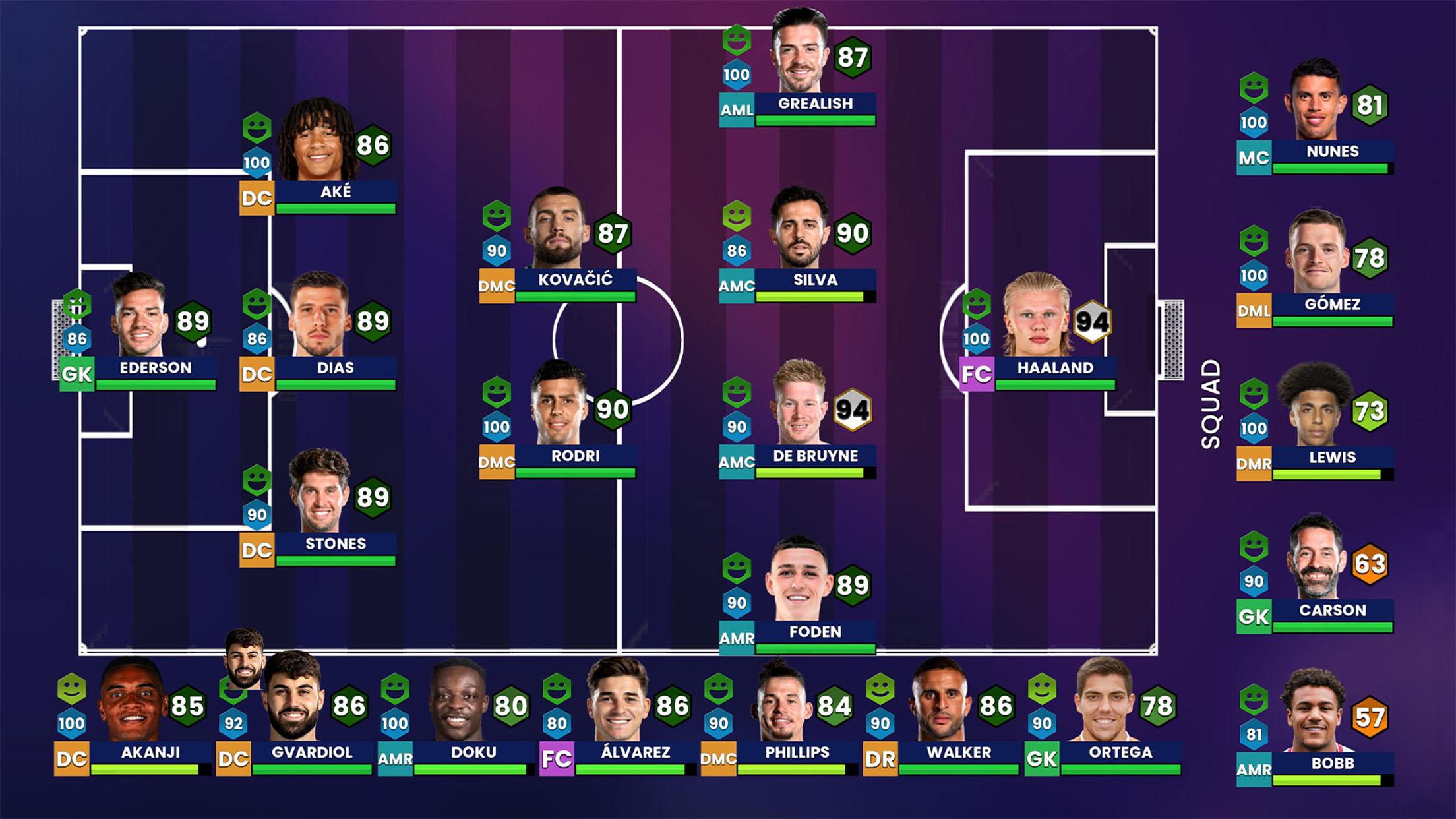 FORGE YOUR OWN LEGEND
Achieved everything you can with real-life clubs? Create your own club in Soccer Manager 2024 and fight your way to the top with them. You'll start out at the bottom of the pyramid and have full control over your team as you go through the highs of promotion and the lows of relegation. Overcome every other team in your country and become national champions. You'll have control over everything, from the team's name, right through to their badge and their transfers.
As well as having total control over your club, you can also customise your in-game manager to your heart's content. New for Soccer Manager 2024, you have control over your manager's skin tone, hair style & colour, and clothing, letting you place yourself in the action exactly how you want to be seen.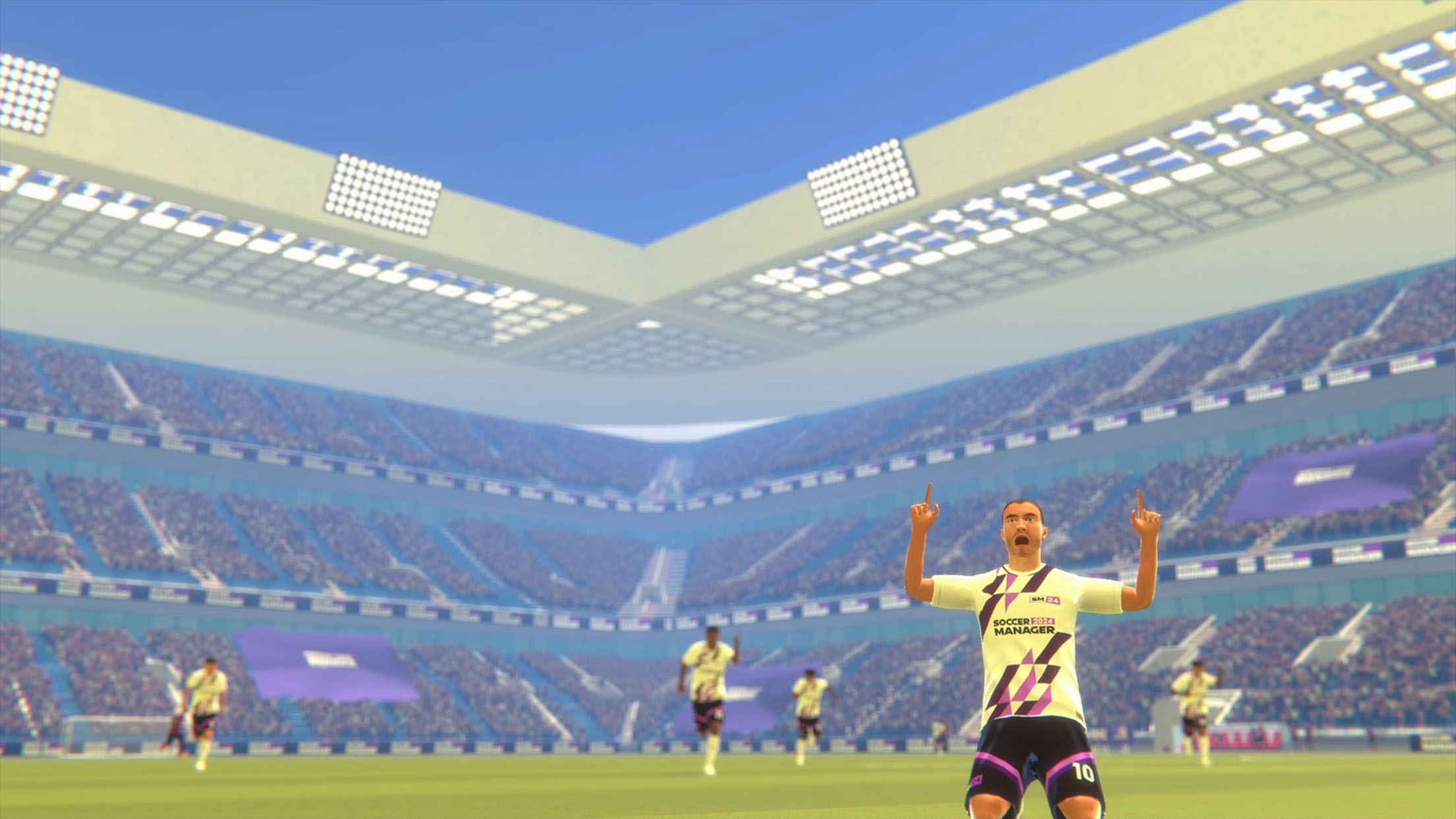 DEVELOP YOUR CLUB
Success is not solely won on the pitch. In Soccer Manager 2024, everything you do behind the scenes is just as important as your tactics. Improve your training facilities to get the best out of your players. Build a world-wide scouting network to find your next hidden gem. Create a world-class youth academy in order to nurture the stars of the future. Bring matchday to life by building a stadium in which your players.
Back up your tactics by building your club's transfer strategy. Sign wonderkids, hidden gems, and established global superstars in order to make sure you have the best of the best and take your team to victory. Soccer Manager 2024 features a one-of-a-kind live bids & contracts system, meaning that you enter into a realistic back-and-forth negotiation with clubs and players when you're looking to make your next signing.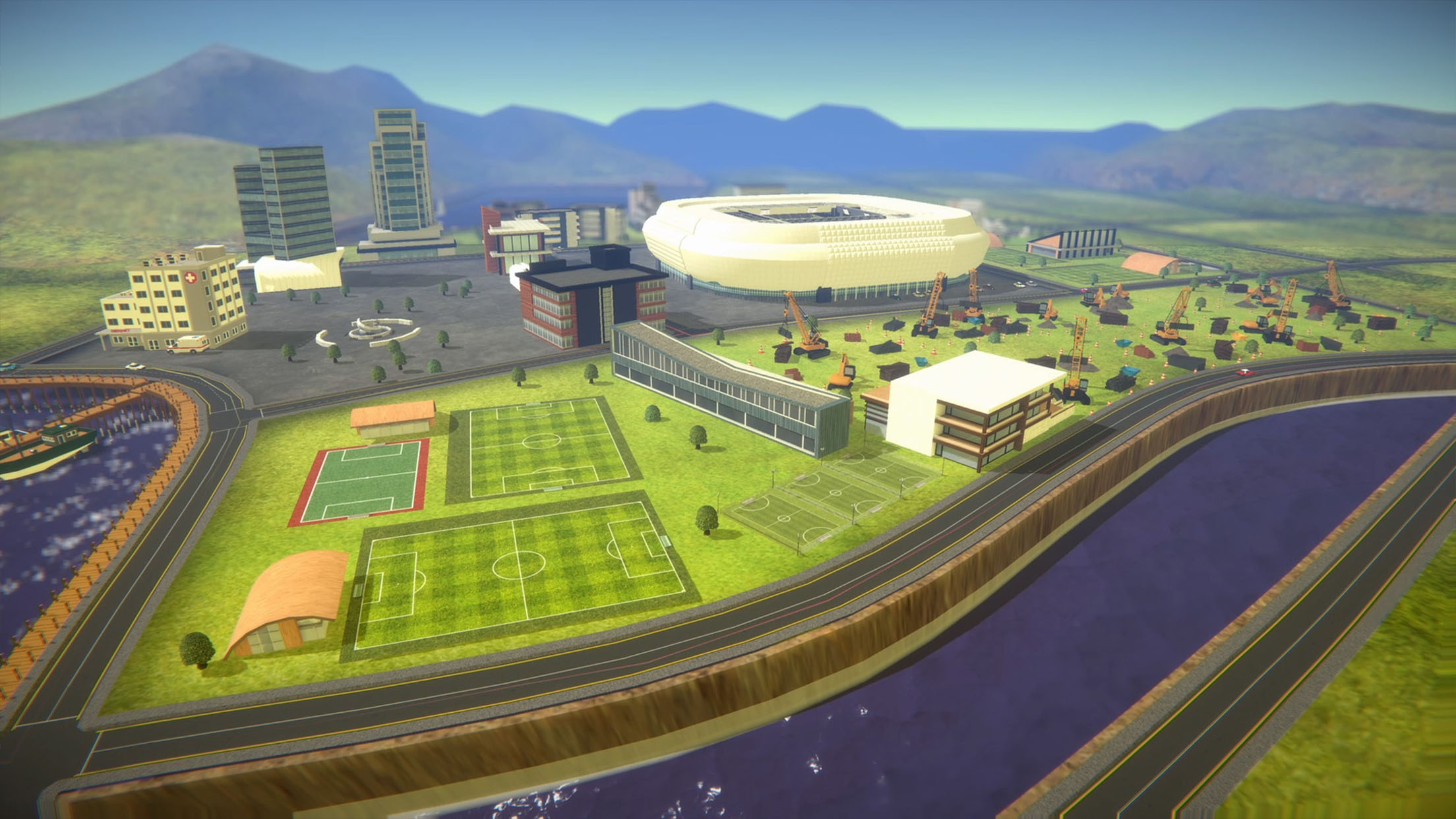 TOTAL FOOTBALL
Soccer Manager 2024 is our most realistic instalment to the series yet. With licenses from Manchester City, the Bundesliga 1 & 2, FIFPRO, and the SPFL, we've created the most authentic mobile football management experience yet.
There are over 25,000 fully-licensed players, spread across over 900 clubs from 35 different countries. Every player has accurate attributes that reflect their real-world performances, all kept up to date on our proprietary Soccerwiki.org database. Every single one of these players can be signed – every one from the wonderkids of the future, through to the established superstars of today.
Experience the full glory of Manchester City, the Bundesliga 1 & 2. Soccer Manager 2024 features fully-accurate renditions of the German leagues and the English champions, with crests, kits, and lineups all faithfully recreated in game, providing you with the most authentic management experience yet.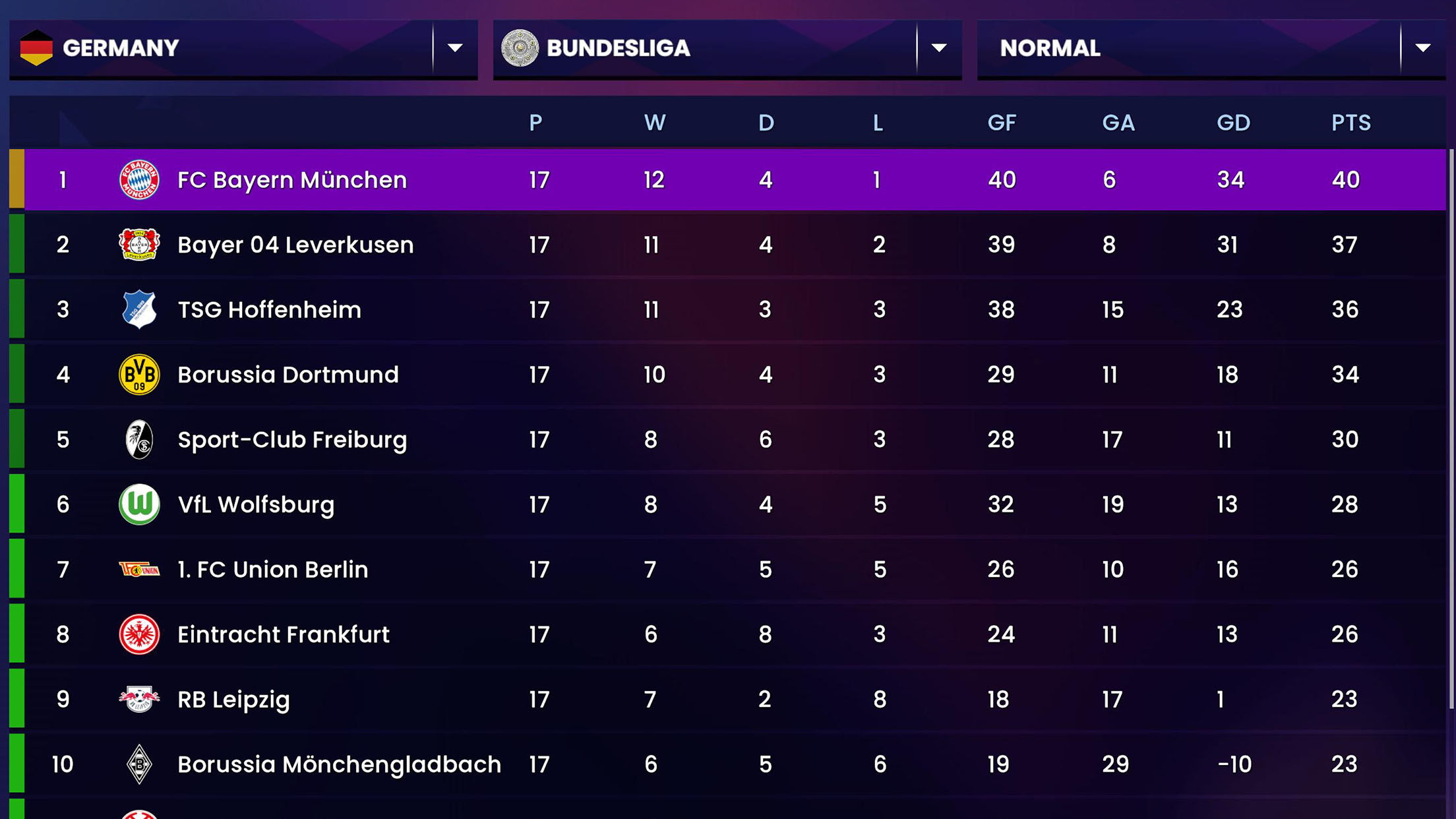 Join the Soccer Manager community and discuss the game with other members.