Help
Soccer Manager believes that most of the answers to your questions are covered within our Help.
However, if you cannot find the answer to your question then you can post it or find support from experienced Soccer Manager members within our Answer Centre.
Anyone can post or search for a question or answer within the Answer Centre and anyone will be able to reply to a question.
Every answer that is posted within the Answer Centre can be rated either good or bad (in the form of a thumbs up or thumbs down icon) and you can use this as a gauge as to how helpful the answer is.
Please adhere to the Terms of Use when using the Answer Centre.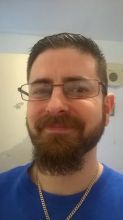 the manager of celtic in world championship 10808 looks like he has used multiple accounts using celtic and club america
0

Asked by John Windridge
25 Jul 2011
Additional Details
i dont think the manager in question has multiple accounts now but i believe he has done so, if you look at his transfers from celtic to club america you will see that 88 rated scott brown valued at £8.1million was sold to club america for £17.4million, 86 rated georgios samaras was rated at £4.3 and was sold for £13.1million and 86 rated sung-yueng ki was valued at £6.5million was sold for £14.9, thats an income of £45.4million from 1 club to another, his celtic team is really good but noway they had that sort of money to spend if you look at all his transfers.
To report a manager you believe are either the same person or behaving inappropriately in your Game World visit the Club List page.

Answered by Francesco Totti - 11 years ago