Help
Soccer Manager believes that most of the answers to your questions are covered within our Help.
However, if you cannot find the answer to your question then you can post it or find support from experienced Soccer Manager members within our Answer Centre.
Anyone can post or search for a question or answer within the Answer Centre and anyone will be able to reply to a question.
Every answer that is posted within the Answer Centre can be rated either good or bad (in the form of a thumbs up or thumbs down icon) and you can use this as a gauge as to how helpful the answer is.
Please adhere to the Terms of Use when using the Answer Centre.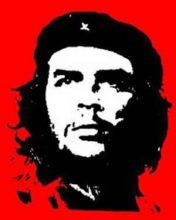 Managers not responding to transfer bids.
1

Asked by Charlie Overton
24 Aug 2011
Additional Details
This is just stupid.In the past two weeks I have made 18 bids for players in my Game World and not one manager has responded,when I also know they have been online.Surely there should be a rule or a deadline for managers to respond to transfer bids.For example,the first time they log on after a bid has been made,a pop-up screen with the transfer bid appears and they cannot leave it or go to another page before responding to the bid.
A manager has every right to consider a bid and, if they want, to ignore it.

A lot of managers don't have time to respond to bids, or receive persistent unwanted bids, or have a very different idea to other people about what a derisory offer is. These are just some reasons.

I would PM them politely to follow up, or assume that their lack of response is just a "no" and move on.

Answered by tebthereb - 11 years ago